When you add a scheduled appointment or walk-in appointment in CureCast appointment scheduler, it is considered as booked appointment with scheduled status.
Video Demo
Help Manual
Click on calendar area or add walk in appointment button to open a new appointment window.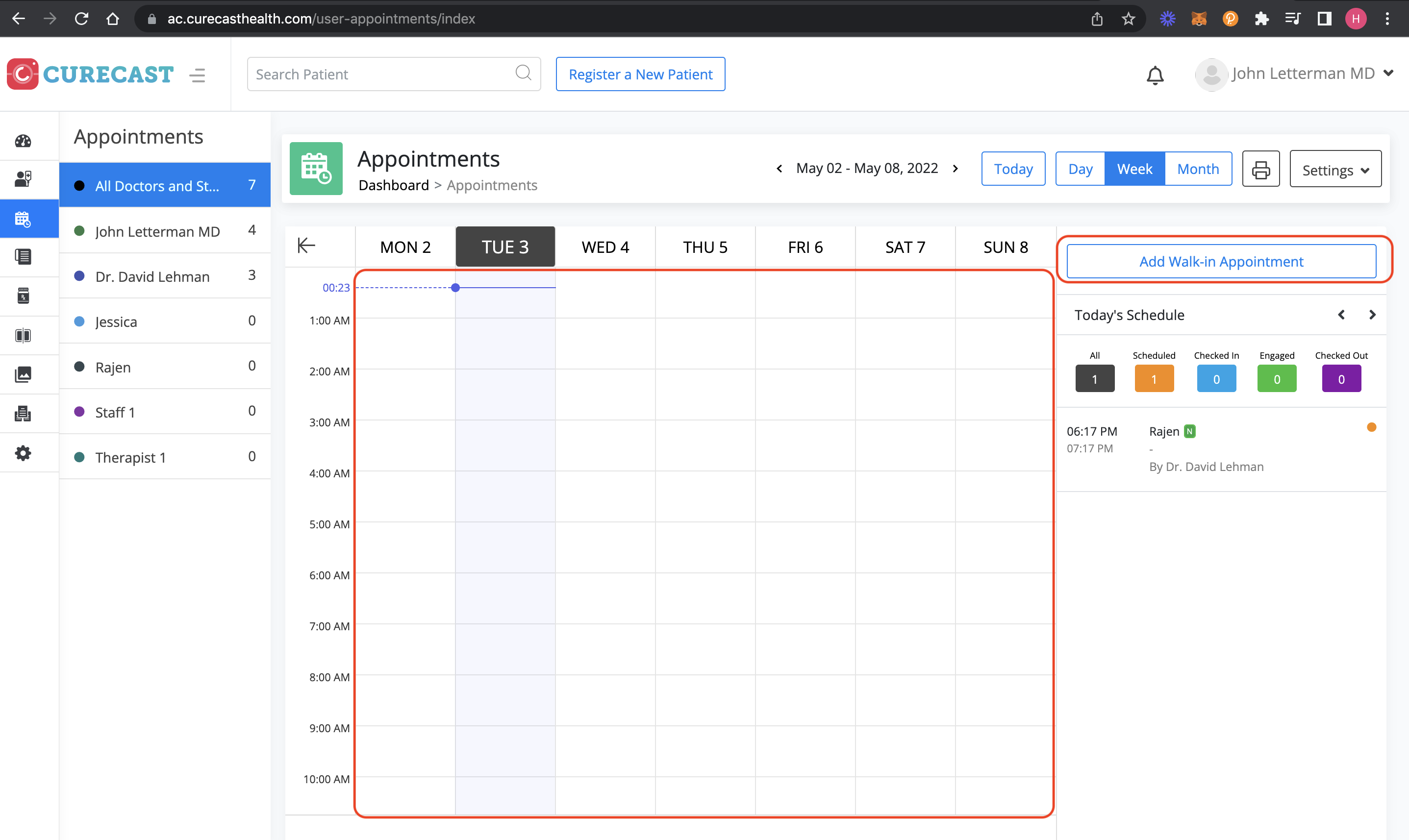 Search patient by name or phone number to identify old patient.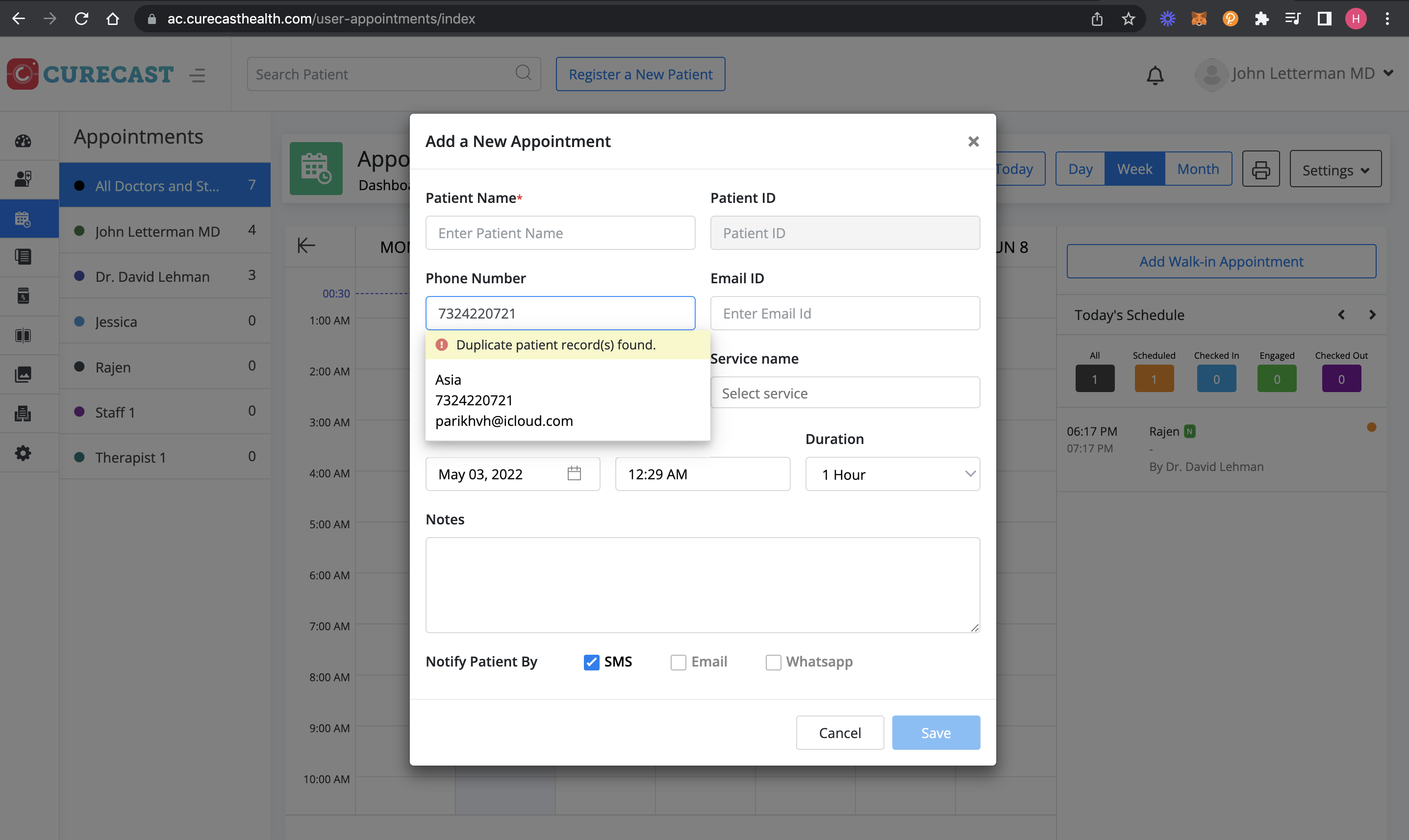 System will not show drop down for new patient and show New green button for new patient. You can add new patient just by entering a name, phone number and email. Optionally you can register a new patient more in detail by clicking on a "Register a New Patient" in title menu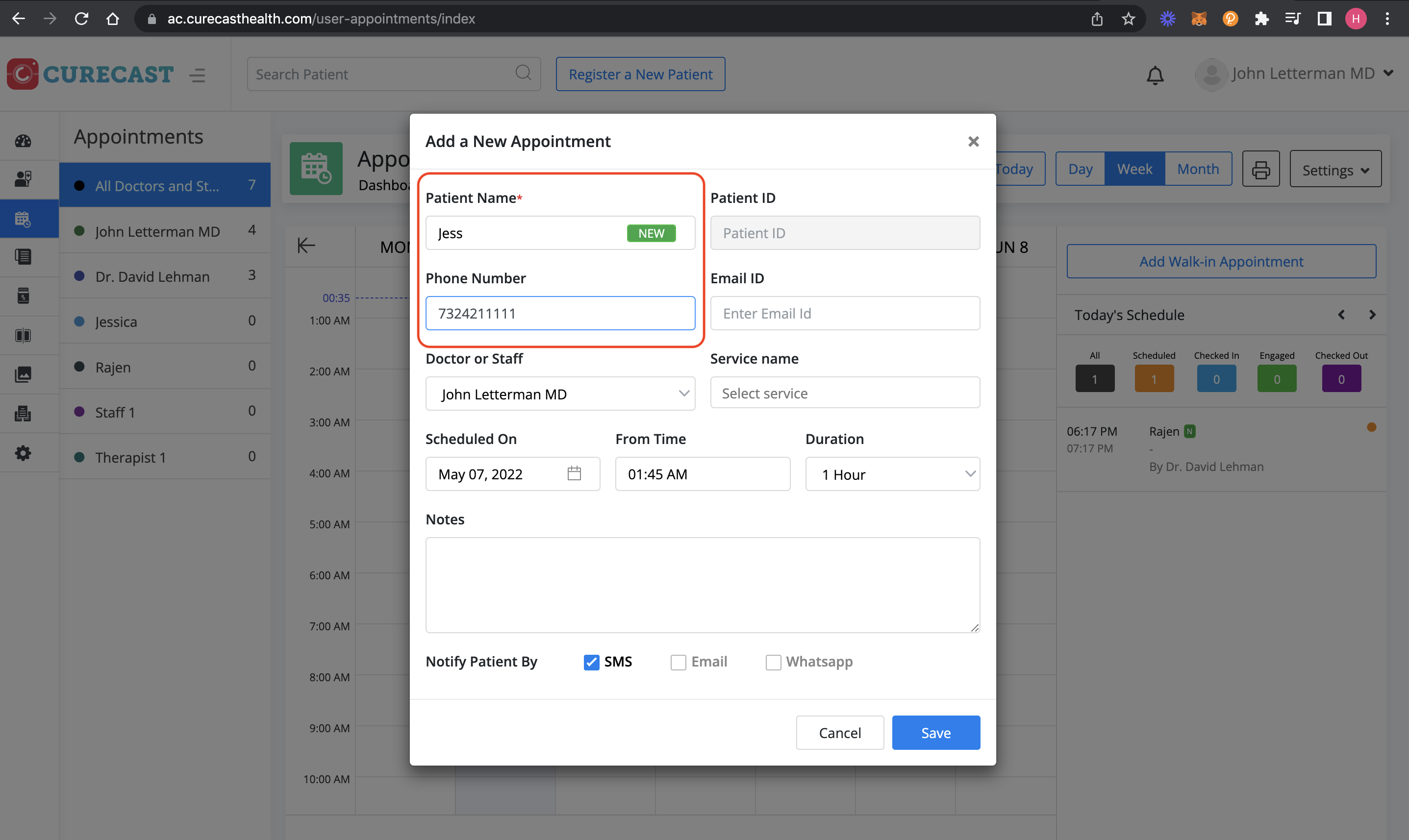 Enter email id, select provider, select service, change appointment date, start time and duration.
Appoitment date and time is defaulted from calendar click on time block or current date and time. Appointment duration is defaulted from service name and then from appointment settings.
You can optionally add appointment notes. Service name and notes will appear in appointment blocks.
Select how you want to notify patients by sms, email and whatsapp for appointment confirmation and reminder. System can remember your automated appointment messages preference from appointment settings.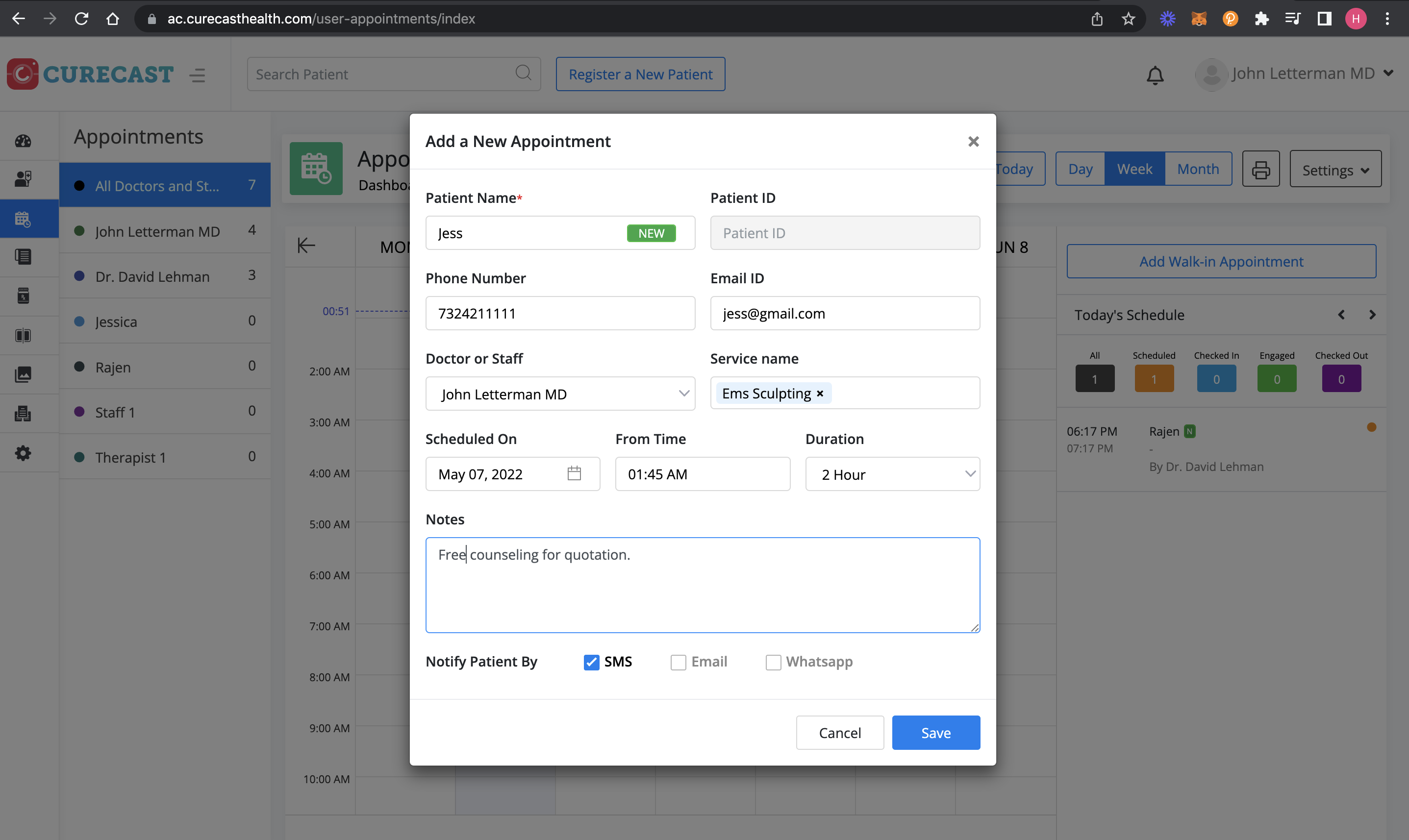 Review appointment summary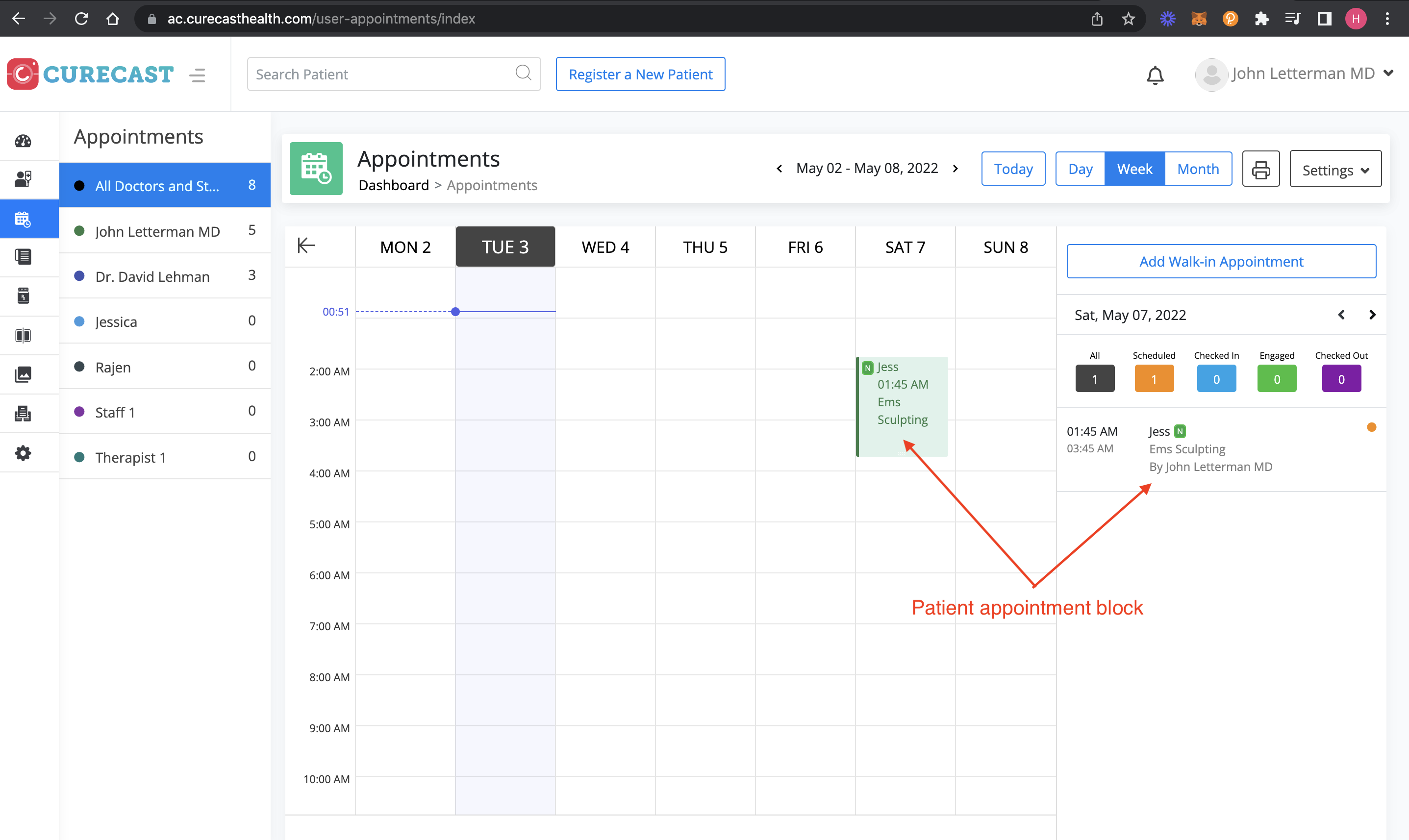 Review appointment details. Appoinment is added with scheduled status. You can change appointment status from the window.