Appointment Reminder Software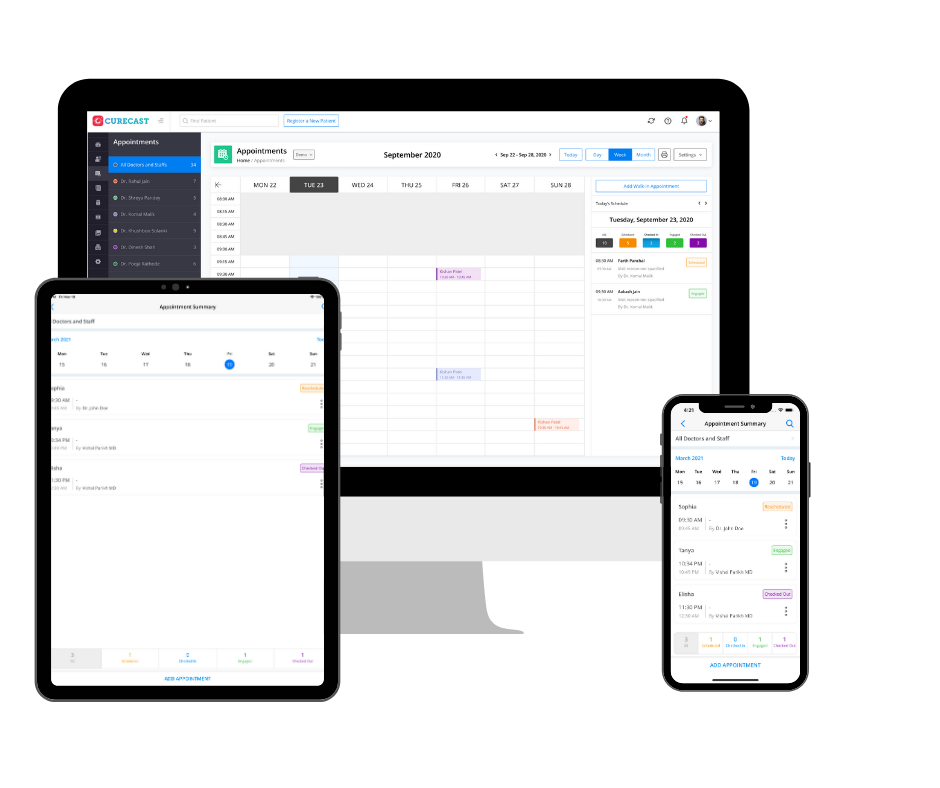 Clinic Software: Bird's-eye view of therapist results of patients' cosmetic treatments
The surgical nurses, physician assistants, estheticians and therapists conduct most of the skin and cosmetic treatments at your clinic. 
How do you keep track of your staff performance if you have a busy clinic? 
How can you remove the verbal review dependency on your estheticians for the treatment progress of patients? 
CureCast, Clinic Software makes it easy and very convenient for you by allowing your staff to capture pre and post treatment pictures that get saved in the patient EMR file directly. This can be viewed remotely by the Doctor anytime from the comfort of his app on any device.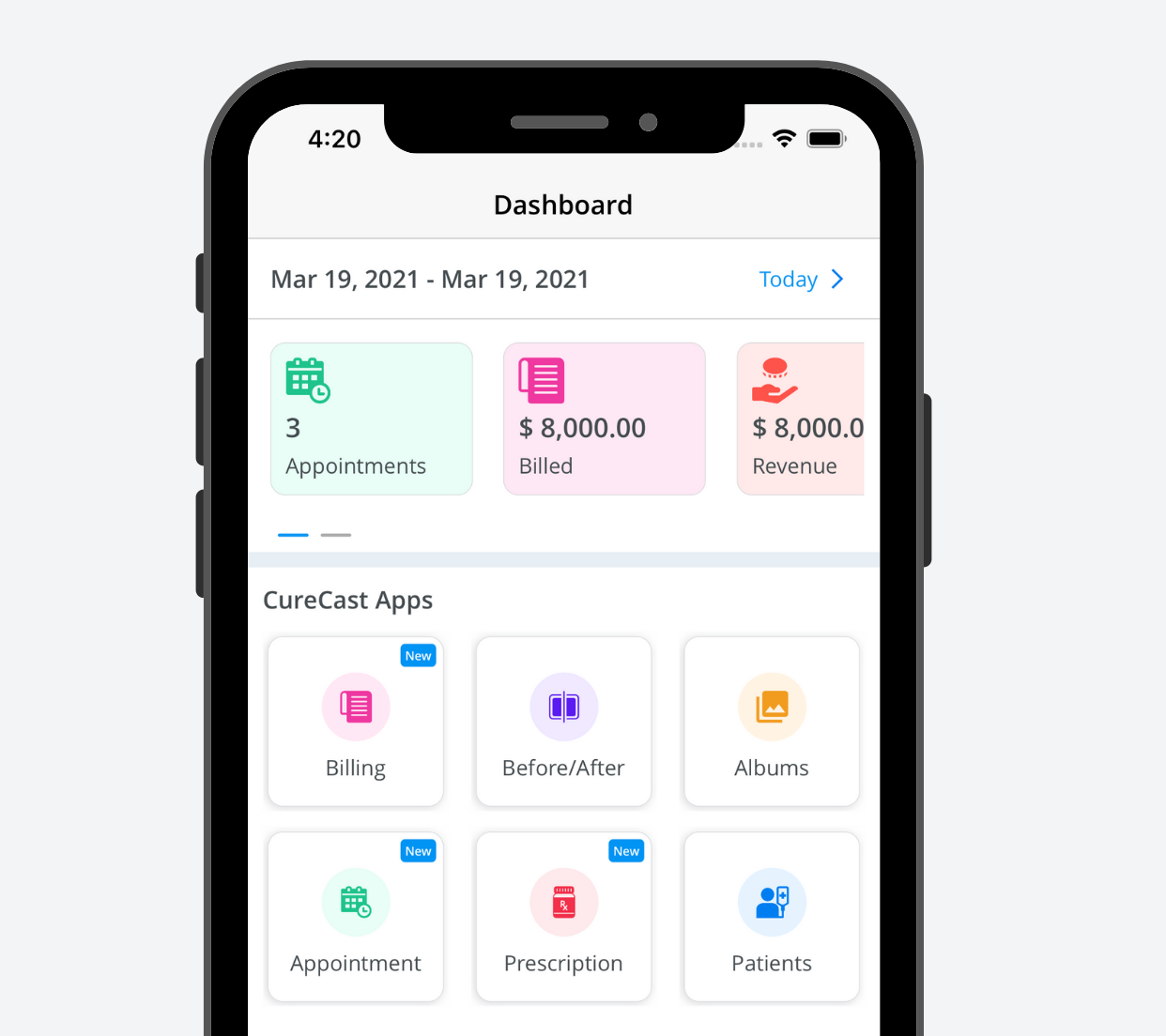 CureCast Mobile App
7 days FREE trial, no credit card required
E-prescribing

Medical billing
Patient's chart
Dashboard to track daily progress
Before/after, morphing, editing
Counseling albums and many more