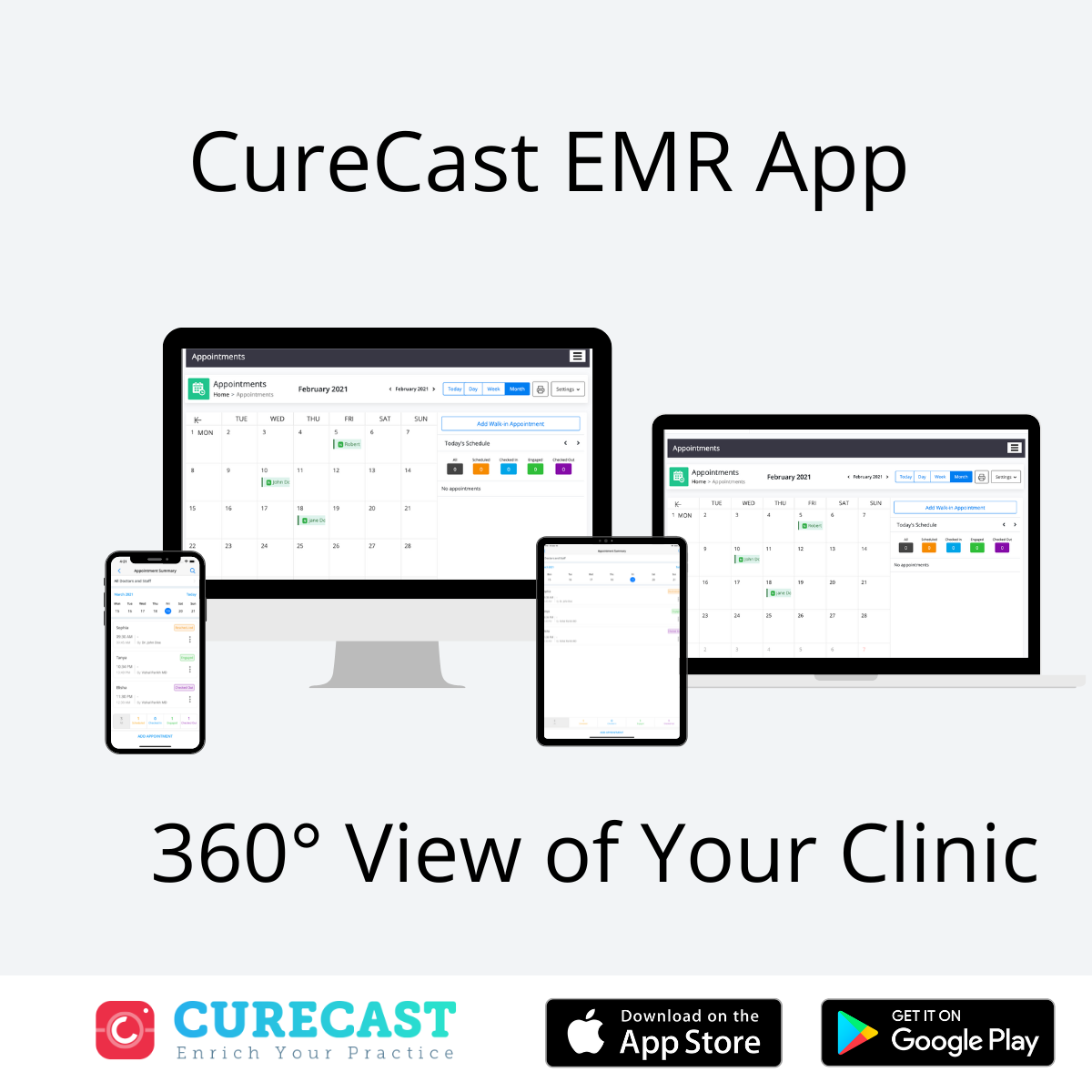 The Best And The Same Experience Across All Devices.
What you see on your desktop is what you get to see on your iPhone and Android Phone as well! The CureCast App is fully compatible and has a flexible user-interface that adapts to various screen layouts. Our priority is to give all our end users an effortless transition between your smartphone, tablet or desktop. This is so that you never miss or get out of access to your very own data.
Capture picture on smartphone and view it on a Tablet or Office PC
Automatic image compression as per screen resolution
User-centric design which meets the needs of every user
EMR app that works wherever you are and on whatever device you own

Free app updates with new android and iOS releases
Looking for more solutions?