Appointment Reminder Software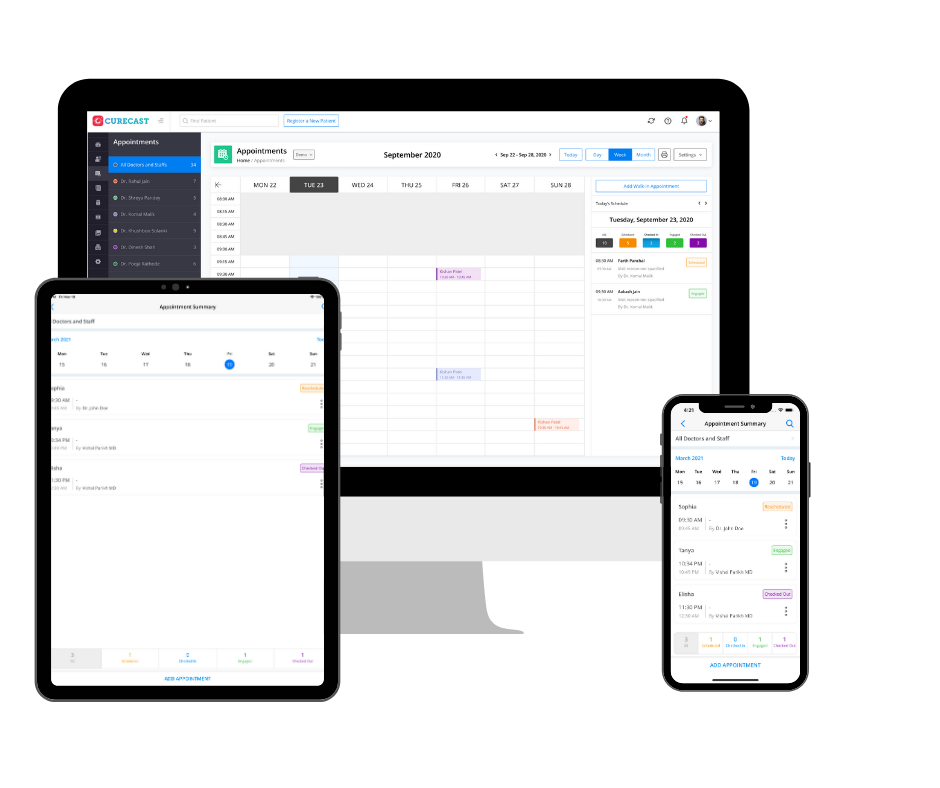 Easily share multiple photos with your patients
We found out that Plastic Surgery practitioners were spending hours to send multiple photos to patients for their reference. This was because DropBox, Google Drive or iCloud don't allow the sharing of multiple files in a single click. Patients often want to see the treatment result photographs of other patients.
So how does CureCast help? 
Simply open the patient's File Manager in the CureCast app, select the photos which you want to send to the patient and click on Send via WhatsApp or Email. It is that simple!  You not only save time but also create trust for the patient who is seeking a systematic treatment.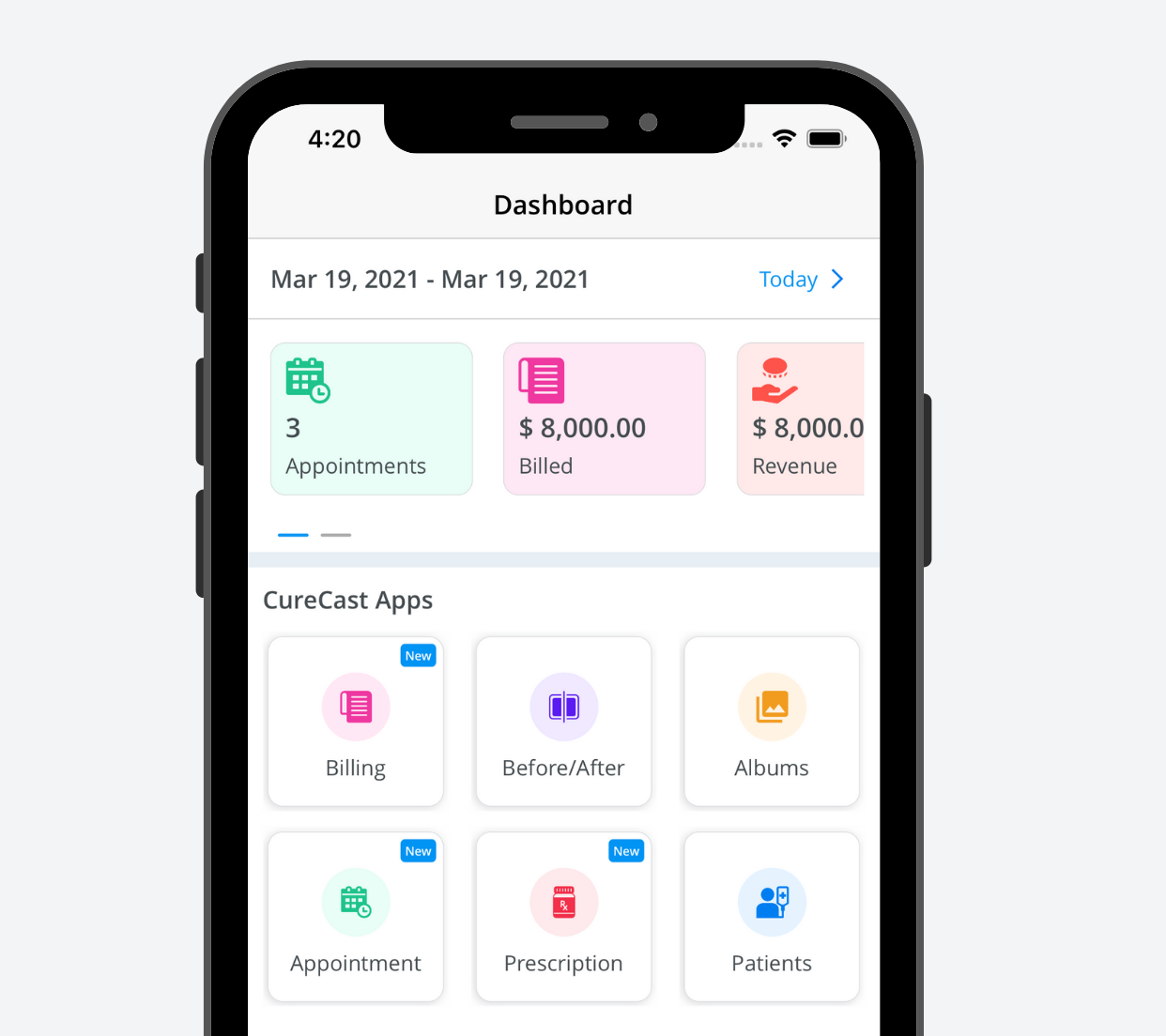 CureCast Mobile App
7 days FREE trial, no credit card required
E-prescribing

Medical billing
Patient's chart
Dashboard to track daily progress
Before/after, morphing, editing
Counseling albums and many more