Appointment Reminder Software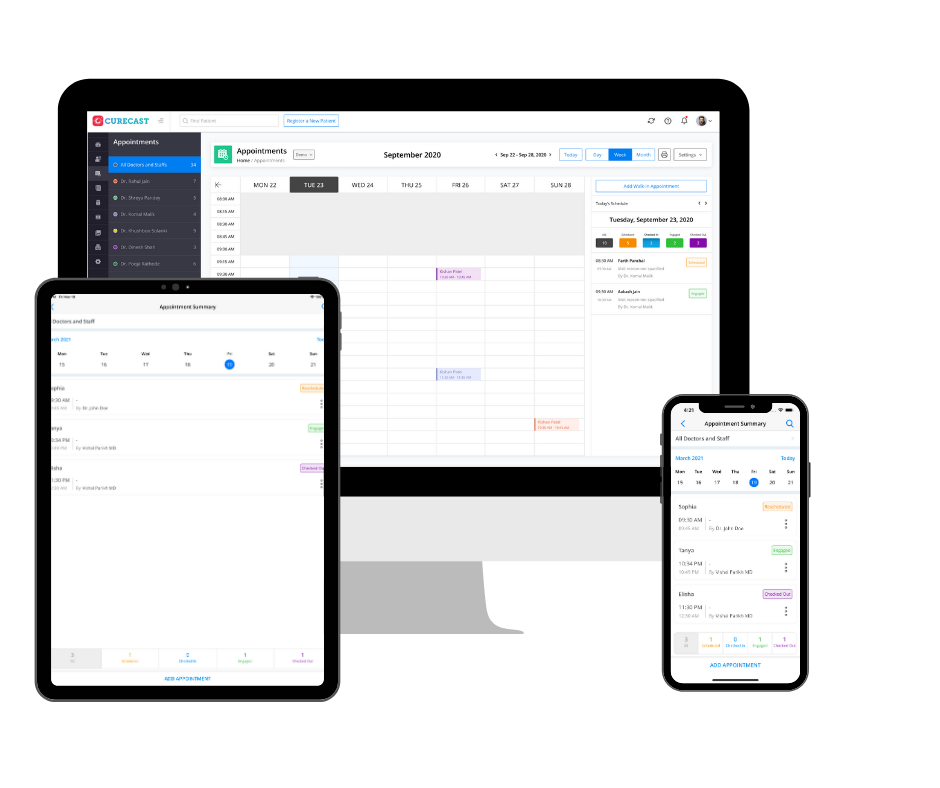 Utilize your staff's free time. Work with staff.
Your staff at the clinic are the frontrunners of your business. The multiple device login feature of CureCast empowers them to counsel patients about various treatment procedures & recovery options with the help of the specific Before & After treatment pictures that the patient is seeking. 
CureCast simplifys your practice by reducing the surgeon-to-patient face time. The staff simply has to sign in to the CureCast app and enter patient details which the Doctor can view from his CureCast app during counseling and add his own treatment notes, photos after diagnosis.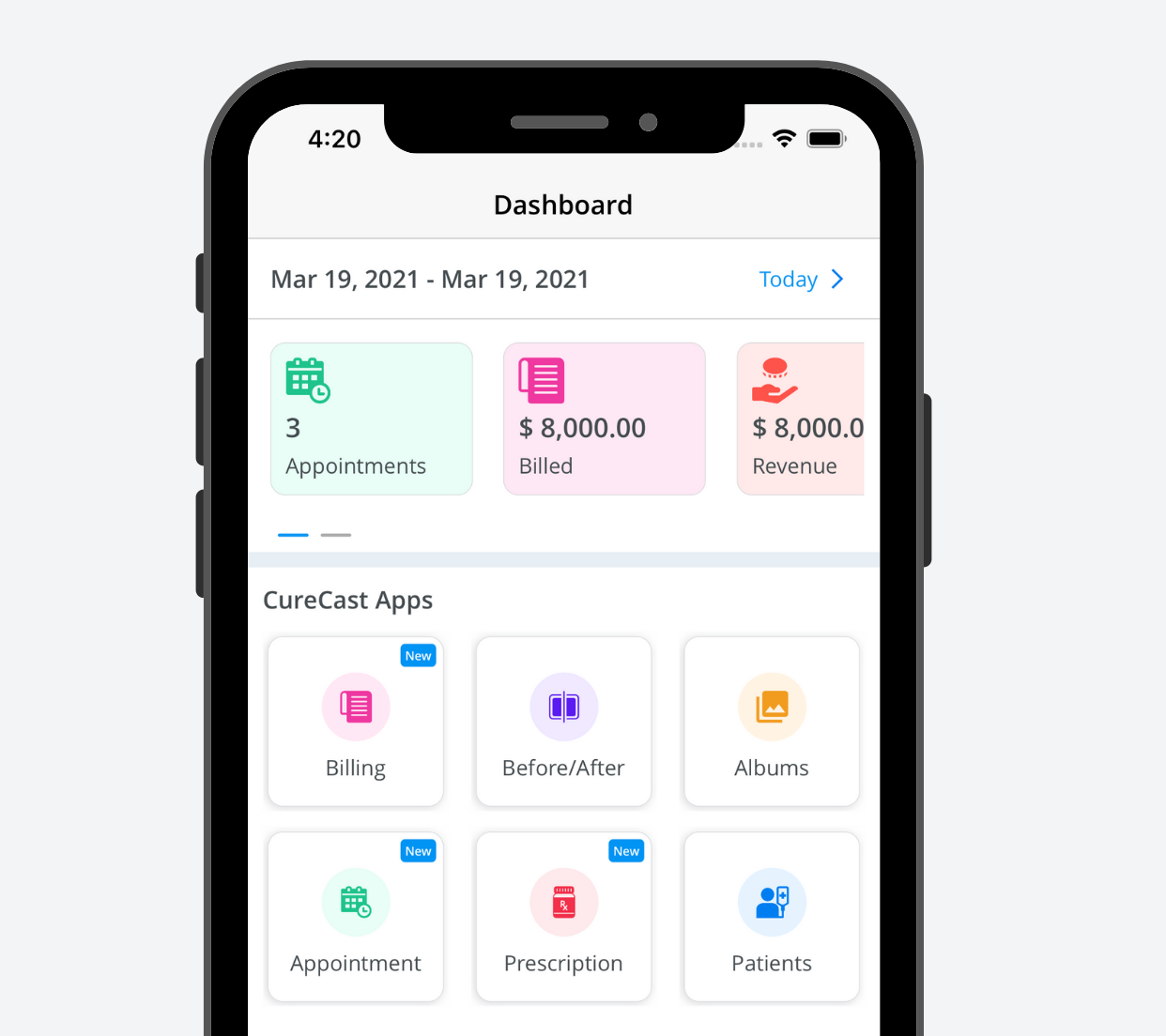 CureCast Mobile App
7 days FREE trial, no credit card required
E-prescribing

Medical billing
Patient's chart
Dashboard to track daily progress
Before/after, morphing, editing
Counseling albums and many more